ABOUT THIS PROJECT
At the end of July, a brave group of 32 students and 3 accompanying teachers from Salonta (Romania) undertook the long-awaited trip to Seville in search of a great experience of personal and professional growth, as they themselves confessed. Web development was their professional challenge and adapting to a totally new culture the personal one.
---
How went their professional challenge? Well, after getting familiar to the host company, their professional guide, the training program and the work strategy, our young people got the chance to explore the most relevant aspects of Front and Back-End development, made contact with mock-ups and created their own web designs and architectures. As they were real web development teams, our young programmers developed three projects for the host company: the official website, a video game web page and a new web app. After constant reviewing, designing and redesigning of their ideas, the teams were able to launch three wonderful projects at the end of the training.
What about the cultural challenge? During the three weeks of mobility, the students had the opportunity to explore the most visited corners of Seville through the City Tour, the River Cruise or the visit to Metropol Parasol. The Flamenco Show and the visit to the Bullring Arena gave the participants the opportunity to learn more about two of the symbols of the Spanish tradition. That was not all. Every day of the weekend, the young people were able to explore different cities on the Spanish coast, such as; Cádiz, Malaga and Marbella. Granada was another Spanish destinations for the group, while Faro gave them the opportunity to cross borders and have a first contact with Portuguese culture as well.
There is no doubt that the Erasmus+ adventure was unique for this Romanian group.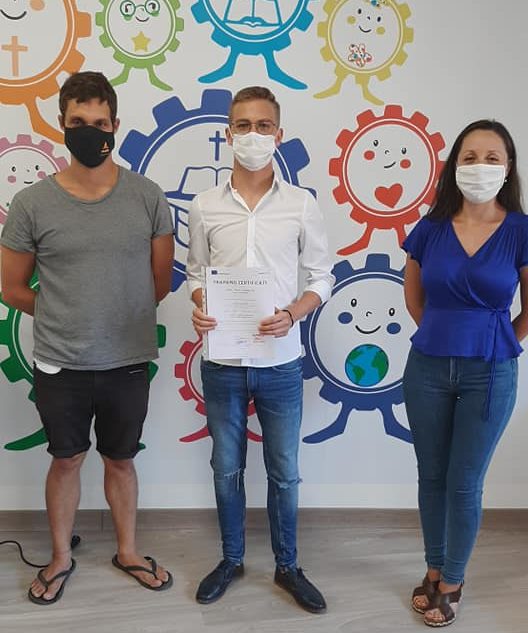 Ionut POP
This "Erasmus Plus" project meant a lot to me. This project helped me make the decision on my future. It was an interesting, beautiful, unforgettable project. I had the opportunity to work for a video game company. Together with my colleagues helped create the company's website. I had a lot of information during the project. I learned a lot of new things, a lot about web pages. Thanks to these course I learned to work in a team. Also, I discovered a new culture of a beautiful country in Europe. I had a lot of beautiful landscapes in this region of Spain. This project had an impact on me, on my professional development. I am lucky and proud to be part of this great project!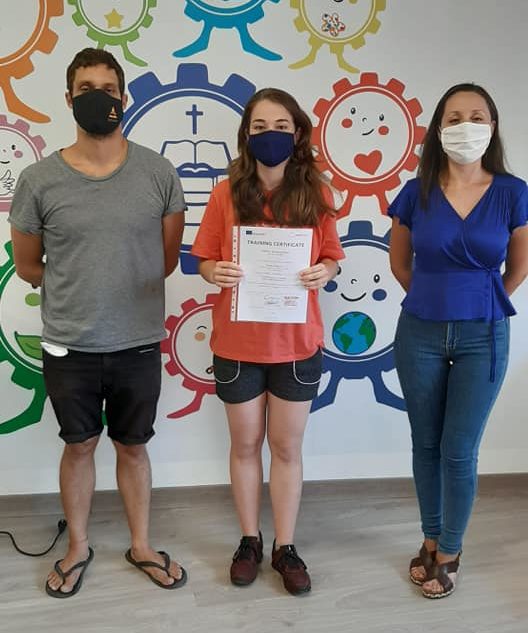 Debora BUTUC
Erasmus plus is an unique experience that you sometimes only catch once in your life. In this project we learned how to use HTML, CSS, PHP. We worked in a team and we were united. I visited tourist and educational objectives. This project helped me to develop in the field of informatics and to implement the Learned ones. I learned Spanish and spoke English. It's worth being part of a project like this!

Maria-Daiana MARUT
The Erasmus+ programme is the best experience I have ever had in my life and it helped me to decide what I want to do in future. I have learned a lot of new and interesting things at the training and I'm sure I will continue what I have started here. I have nothing to complain about besides the time passing too quickly. Thank you!

Luca SABAU
In my opinion, the course and the project in general were fantastic and wonderful. We learned a lot of new things and we experienced how it feels like "working" for a company, the fate of the official web page of the company, of the web page of a game and of a new app being in our hands. I'm very happy that I managed to get here and I will remember this experience all my life.
Students from Salonta, Romania, descover secrets of Webdesign
---
DOCUMENTE UTILE
2. Bibliografie
5. Afiș Sevilla
6. CV Europass semnat de titular (se completează direct pe pagina iar apoi se descarcă și se tipărește)
---
CALENDAR CONCURS SELECȚIE PARTICIPANȚI
2-6 decembrie 2019 – depunerea dosarelor la secretariat
9 decembrie 2019 – evaluarea dosarelor
10 decembrie 2019 – interviul
11 decembrie 2019 – proba la Informatică
12 decembrie 2019 – proba la Limba engleză
13 decembrie 2019 – afișarea rezultatelor (ora 10), depunerea contestațiilor** (până la ora 14) la secretariatul Colegiului
** se poate contesta punctajul obținut la evaluarea dosarului și/sau nota obținută la testul scris la Limba engleză
16 decembrie 2019 – soluționarea contestațiilor și afișarea rezultatelor finale (până la ora 14)
---
ANUNŢ – PROIECT DE MOBILITATE ERASMUS PLUS –
2019-1-RO01-KA102-061387
Titlul proiectului: "Carieră de succes în webdesign"
Beneficiar: Colegiul Național "Teodor Neş" Salonta
Partener de primire: MULTIPLICALIA – SEVILLA, Spania
Partener intermediar: EUROMIND PROJECTS SL – SEVILLA, Spania
Grup ţintă: – 32 elevi din clasele a X-a și a XI-a de la filiera teoretică, profil real, specializarea matematică-informatică, intensiv informatică și matematică – informatică intensiv engleză (câte 16 elevi pe nivel).
Grantul proiectului: 95816 Euro
---
Ultima actualizare: 25.08.2020